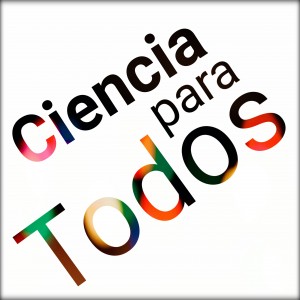 El proyecto Ciencia Para Todos es en principio muy simple: busca ayudar a que los esfuerzos de la comunicación de la ciencia -que existen como  archipiélagos en un mar de contenido digital- puedan encontrarse, construyendo puentes virtuales y tal vez germinando colaboraciones. Ciencia para todos pretende además el ser una guía para nuevos internautas y usuarios de Twitter que buscan conocimiento sobre ciencia en español.
También puede seguir más de 190 divulgadores de la ciencia en esta lista de Twitter.
Tweets from @GonzalezIvanF/ciencia-para-todos
PARA COMUNICADORES DE LA CIENCIA:
La lista opcional y voluntaria (*) de comunicadores de la ciencia en español se puede encontrar en este link de Ciencia Para Todos. También visite el proyecto paralelo de Red Comuniciencia para comunicadores en Norteamérica.
Mapa de ciencia para todos:
Si quiere encontrar geográficamente a los comunicadores de la ciencia en la lista de Ciencia Para Todos, busquelos en este mapa:


(In some cases to see map you may need to login in your Google account)
(*) Si desea formar parte de esta lista, tenga en cuenta que es pública y la utilidad es tener un punto central donde encontrar posibles colaboradores para comunicación de la ciencia.
Para entrar sus datos en la lista de Ciencia Para Todos por favor llene este formulario: